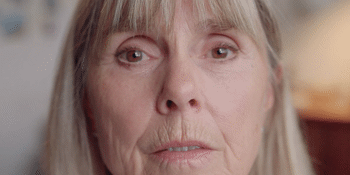 MIFF & Theatre Royal
MIFF: Under Cover
Theatre Royal, Castlemaine - Cinema (Castlemaine, VIC)
Saturday, 20 August 2022 4:30 pm
Unclassified 15+

As Australia's egalitarian dream fades and its housing crisis deepens, this Margot Robbie–narrated documentary shows us the fastest-growing social group facing homelessness: women aged over 55.
Some 240,000 women over 55 are at risk of homelessness In Australia – a figure both surprising (owing to this demographic being less likely to speak up about their difficulties) and shocking, given this country's wealth. Under Cover introduces us to 10 of these people, including a survivor of domestic violence, a former advertising executive, a self-confessed loner and a displaced immigrant, for whom security and shelter are constant unknowns and who, until now, have suffered in silence.
From The Coming Back Out Ball Movie (MIFF Premiere Fund 2018) director Sue Thomson comes this deeply empathic MIFF Premiere Fund–supported account of the clash between capitalistic greed and citizens' basic needs, turning the lens on those left behind in the rat race for the Australian Dream. Featuring famed Wirlomin Noongar author Claire G. Coleman among its interviewees, the film inhabits the isolated worlds of these women, whose vulnerability is laid bare alongside the country's still-growing urban sprawl, subpar safety net and strained public housing. Through their testimonies, Under Cover builds an eye-opening mosaic of quiet bravery in the midst of an invisible but endemic crisis impacting women from many walks of life.