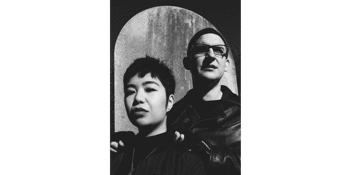 Press Play Presents, Midsumma Festival, Castlemaine Pride Picnic and Yellow Brick Road
CANCELLED - SaD
Theatre Royal, Castlemaine (Castlemaine, VIC)
Friday, 23 April 2021 8:00 PM
SaD are Daphne Camf of NO ZU on vocals and synth with Simona Castricum on
guitar and programming. Together, the two pay romantic homage through dark and
minimal waves of crooning lamentations and danceable vulnerability. Their debut
album 'Saturn Rules The Material World' was Album Of The Week on Melbourne's
3RRR and Brisbane's 4ZZZ, featuring the singles 'The Poets of Antiquity', 'Don't Go',
and 'Sign From Above' — out now through Trans-Brunswick Express.