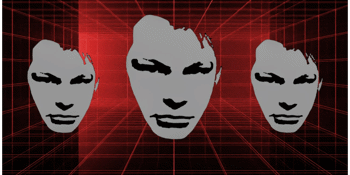 PSEUDO ECHO
Theatre Royal, Castlemaine (Castlemaine, VIC)
Friday, 9 December 2022 8:00 PM
PSEUDO ECHO are back with a NEW 2 HOUR SHOW and expanded SIX-PIECE BAND, playing all the hits and classics, including rarely performed songs from the "Race" album.
Pseudo Echo are one of Australia's leading recording and touring acts, having pioneered the '80s, with their stylized look and electro sound, establishing themselves as one of the most iconic and influential, multi award-winning bands in the country.
At their peak they were awarded "Australia's Most Popular Band", and nominated for twelve additional ARIA Awards, as well as Brian Canham being nominated for Best Producer and taking the crown for "Australia's Most Popular Male Performer".
The band has produced ten albums, with a string of Top 10 hits including "Listening", "A Beat for You", "Don't Go", "Love an Adventure" and "Living in a Dream", as well as Gold & Platinum albums "Autumnal Park", "Love An Adventure" and "Race", culminating with their worldwide smash-hit "Funky Town".
Just recently the band has released the "Ultimate" double album and DVD compilation, with a National Concert Tour slated for Oct/Nov 2022.
Pseudo Echo, fronted by original founding member Brian Canham, continue to release new material and regularly tour, playing shows to a loyal and ever-growing following.