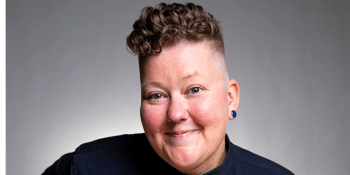 Kirsty Webeck - Chuck A Sickie
Theatre Royal, Castlemaine (Castlemaine, VIC)
Friday, 10 September 2021 8:00 pm
Kirsty Webeck has been busy. In 2020 she was seen hosting the comedy stage at Falls Festival in Byron Bay, telling jokes on The Standup Sessions and serving up sausages on Network 10's How To Stay Married. She was also heard regularly on ABC radio and starred in Tegan Higginbotham's popular radio play 'Red Hot Australian Christmas'. On top of all this, she recently joined the team at Broad Radio as a co-host.
So far in 2021, she's smashed out a huge season of Chuck A Sickie at The Melbourne International Comedy Festival, appeared on the Opening Night Comedy Allstars Supershow, Melbourne International Comedy Festival Roadshow through regional QLD and VIC, and appeared on Comedy Up Late for Audible.
She's absolutely delighted to be bringing her smash hit show, Chuck A Sickie, to you!
Too busy at work to get to the show? Just chuck a sickie!
Kirsty is an unrivalled storyteller and her stage presence and upbeat energy have secured her a spot as an increasingly popular fixture on the Australian comedy circuit.
'Incredibly funny, incredibly smart, and most of all, incredibly, incredibly good at what she does. The good gear.' Pedestrian.tv
'Not long ago I would've said that Kirsty was an up and coming comedian to watch, but she's no longer up and coming. She's there.' Squirrel Comedy